What is game developer studio?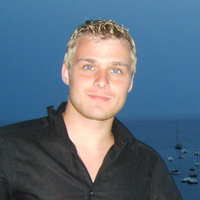 Hi I'm Robert Brooks the creator of gamedeveloperstudio.com, I am also the site developer and artist, and along with Scott Brooks we create all the graphical assets you find on the site.
The idea for the site started as a personal library of assets that I could incorporate into my own game development projects. Every time I worked on a game I could just grab an asset from the library and continue working on the designing and coding of the game, rather than having to continuously switch from game development to art development. Before, I used to dedicate days to just one single piece of art for a game, which would really break up and stagger my work-flow. Further more, having a library that was all my own and Scott's work allowed me to forget about continuity across art styles too.
After seeing the usefulness of such a library I thought "why not just open it up to everybody?" that way all developers of any media type can benefit from such a tool and that's basically what the site is and hopes to be. Now instead of game development me and Scott pretty much dedicate all our time to developing the site and developing new assets.
Of course some of the assets are not free but we do aim to keep the prices extremely low, in fact one of the site's principle objectives is to make quality assets available to all game and application developers regardless of their economic capabilities. we have to charge because we literally dedicate all day to doing this, but I think you will be pleasantly surprised by the prices we have decided to set the assets at. You could probably even make an entire game using only assets from the site for under ten US dollars. I am hoping that with enough support prices like these can be economically feasible and we can continue to produce assets for everybody.
The site has still got a long way to go but after a year of development it is finally starting to take form and resemble the tool that I am imagining it to be.
Robert Brooks