About the site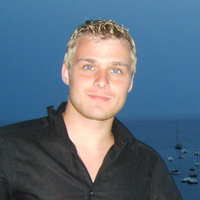 Hi I'm Robert Brooks the creator of gamedeveloperstudio.com.
The site is a one man show as I'm both the site developer and artist of all the graphical assets you find here. The purpose of the site is to offer high quality affordable 2d game assets to independent developers, small game development studios, animators and video producers.
The site can't really be described another asset store but rather my own collection of 2d game assets. I'm aiming to create a massive library of assets which all share a similar style helping you to create a sense of artistic continuity in your games. The site has been around for almost two years now and in that time I've managed to create over 400 assets packs. I can't tell the exact amount of assets available as each download contains a different number but what I can say is that I've still got thousands to create!
If you're a serious game developer, or casual hobbiest you might be interested in future assets I'll be creating. You can stay up to date with the site by following here or on facebook and twitter. Keep reading if you want to find out more about the site.
More about...
how often I upload assets
Site prices
What I use to create assets
Why aren't the assets in packs?
Offering more styles
Offering more perspectives
Minimum credit
Upcoming site fixes and additions